Gansu Promo Biotechnology Limited
2018_03-22 3240
(1) Gansu Prog Biotechnology Co., Ltd. is the largest agent of the domestic market for the import of casein and sodium casein. Our company imports casein products: Fonterra casein, Fonterra casein sodium, Western dairy casein sodium, Tatooine casein sodium, Irish casein sodium. There is a downward trend in international market prices.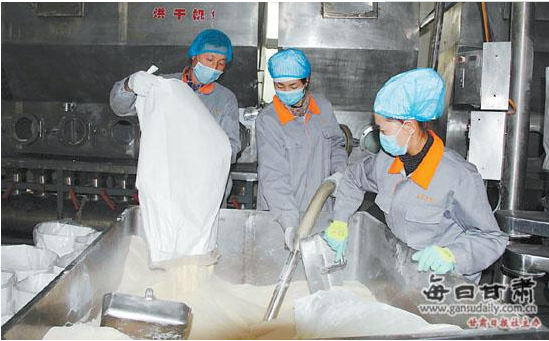 Since the establishment of the company, in line with the "dedication and dedication to work hard" enterprise spirit, with "the company and staff, the company and the region to jointly develop prosperity, to obtain social recognition in good faith and benefit" business purpose, with the production of first-class quality casein and its series of products as the goal to achieve the dual improvement of economic and social benefits, all Proto people working together, working hard. In promoting the healthy development of casein industry, push forward the technological revolution of casein industry to make outstanding contribution.
At present, the company has a complete structure, reasonable, innovative, high cohesion management and research talent team, dedicated to casein products and local characteristics of agricultural products research and development, production and sales.
The company has built an annual production line of 2000 tons of casein, and will gradually increase the production of casein sodium, casein calcium, casein phosphate and other products. Products are widely used in food, chemical industry, Biomedicine, cosmetics, textile, paper, leather, electronic materials processing and other industries. In order to better develop and utilize the local agricultural products characteristic resources, the company carries out the agricultural products acquisition business and the agricultural products information platform, lets the local characteristic agricultural products connect with the domestic and international markets, does the one-stop service.